11/10

I've always had a stiff back and wanted to get this backpacks as it's 40% lighter than other ones. All I can say is - OH MY GOD the difference it made!!! It is super lightweight and the back-frame sits off your back so you dont really feel it weighing you down. Plus I was able to tie the front strap which I usually find uncomfortable because I've a larger chest... but the Sundrift backpack takes that into consideration which is just amazing. I am OBSESSED with this and cant wait to take it hiking again, I've been recommending them to all my hiking buddies!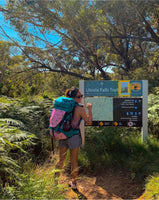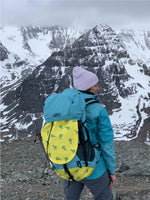 BEST backpack I have ever owned!
I did a 2 day trip to the Andes and took my Mogotio pack. The whole trip the Mogotio backpack stayed comfortable, light and easy to adjust. It is for sure the best backpack I have ever owned, and so useful for mountaineering and ski touring trips. And even though it's so good for intense adventures like mine are, it's even better for backpacking! All your belongings fit perfectly, it has all the pockets you may need, and even has a rain-cover!

Also, the design is amazing, I felt like the most stylish mountaineer in the Andes! AND it is made out of recycled plastic. What more could you ask for? If you are hoping for an adventure and don't know how to start, start by buying one of these backpacks. You definitely won't regret it, and you will be ready for all your adventures!
Fantastic backpack to travel and hike with
I've taken this backpack with me for my travels around Spain and absolutely love it. There's so much room inside it, with lots of compartments and safety features. I love how comfortable the straps are and that you can adjust them to fit your body shape.

Usually I get back pain after using a backpack all day, but not with this one! The backframe is incredibly comfortable and makes you feel like you're wearing a much lighter bag than you really are. I would highly recommend it for anyone who hikes a lot or is thinking of travelling soon!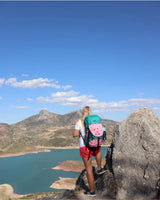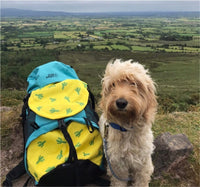 Top Class
SunDrift - my back would like to thank you!! This lightweight backpack actually has made such a difference to me. I didn't realise how heavy my backpacks felt when hiking before this but now I'll never look back.
You can read more reviews on every Product Page: